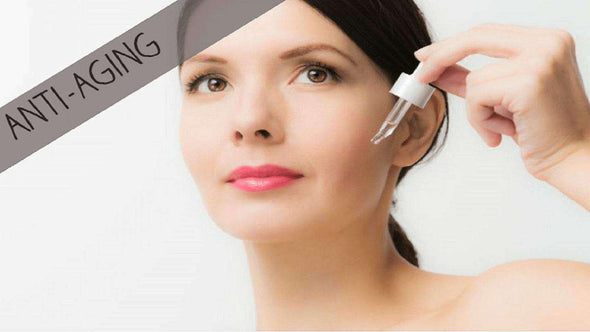 Anti-Aging Skin Care Collection includes some popular products that can help you reduce your fine lines and wrinkles. It is best used on very dry, wrinkled skin as it removes the outer layer of skin and allows for a much more pliable, youthful appearance. It helps improve elasticity, smooths out fine lines, reduces under-eye puffiness and has some antioxidant activity. It contains natural fatty acids, which are particularly effective in reducing the visible signs of aging
Facial Cleansers in the Anti-Aging Skin Care Collection works great at removing built up dirt and makeup residue. It is also formulated to gently exfoliate and gently press out the oil and dirt from the pores and the skin's cells. It will also increase circulation, stimulate the production of collagen and elastin to reduce fine lines, wrinkles and dark circles. It contains vitamin E that will help fight the free radicals that break down your body and your skin.
Moisturizers in the collection is formulated to help hydrate your skin so that it looks younger and invigorated. They do this by providing moisture and collagen building blocks to the skin. They will rejuvenate the skin so that it looks more alive and lively.  Some of the ingredients in these products includes Shea butter, which will moisturize and soothe, and Babbassu, which will sooth inflammation, provide natural antioxidants and is an emollient that locks in moisture. It contains several vitamins, including A, C, and E, which are known for their anti-aging and anti-wrinkle properties.
Full collection of skin care for Anti-Aging from BiON, kNutek and Skin Care By Suzie and more,  Moisturizers for all skin types, Normal skin, Dry skin, Oily skin, Aging skin, Sensitive skin, Eczema Including Oxygen, Peptides, Gold and more