Hairfor2 Hair Loss Thickening Fiber Spray 10 Colors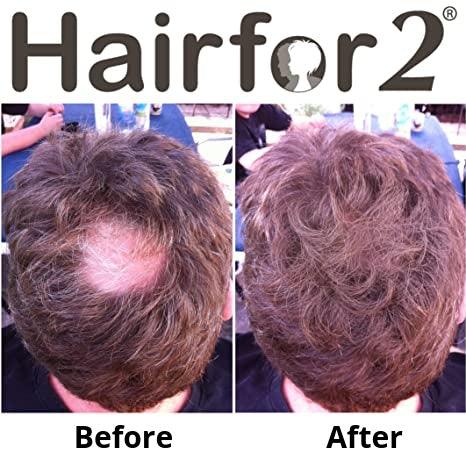 Hairfor2 Hair Loss Thickening Fiber Spray 10 Colors


Actually water resistant (without some type of hold spray)

Lasts for up to 7 days (Depends how often you wash it out.)
Creates way more volume than any of the competition if applied according to the instructions
Fibers are not loosely attached; keratin bonds assure that each branch is firmly attached to one of the other hairs.
Hairfor2 is a sensational water-resistant hair thickener, the incredible voluminous effect  takes only moments and is well suited for active men and women.
Hairfor2 has been developed after years of research so that the micro-fine Hairfor2 hair fibers connect very firmly with your own hair and rest assured they are water resistant. Hairfor2 ensures you a strong and full head of hair in just a few minutes. Hairfor2 was tested in hair clinics worldwide and is recommended by leading Hair Transplant Surgeons,
Hairfor2 is even used by cosmeticians and makeup artists in the film and stage business. Hairfor2 can not be distinguished under intense studio light with the naked eye, even standing right next to someone using Hairfor2 you can't tell it is not your real hair. 3.38oz & 400ml/13.5oz