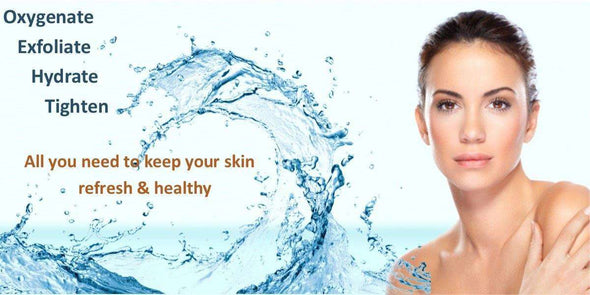 Oxygen — it's absolutely essential to all living organisms
When skin is deprived of oxygen, it may appear dull, sullen and simply not as vibrant.
oxygen is essential for acne-prone skin

oxygen increases circulation and stimulates cellular regeneration, it naturally plumps the skin and gives it a glowing, refreshed appearance.
Oxygen is essential for human life, and it can also be beneficial for the skin. When applied topically, oxygen helps to improve skin health by stimulating cell turnover, increasing collagen production, and reducing inflammation. Oxygen plasma is a new skincare technology that harnesses the power of oxygen to deliver these anti-aging benefits. Unlike traditional skin care products that rely on harsh chemicals or other irritating ingredients, oxygen plasma is gentle and non-invasive. It can be used on all skin types, including sensitive skin, and it is both safe and effective. If you are looking for a skincare treatment that can help you achieve a youthful appearance, oxygen plasma is worth considering.